Elevating Global Transactions Through Localised Payment Solutions
Introducing Swipe: Simplifying Global Payments & FX with 25 Multi-Currency IBAN Options.
Introducting the
Swipe Ecosystem
Within its expanding ecosystem, Swipe presents an integrated resolution empowering both Corporate and SME patrons to effectively oversee their financial matters and payment processes, spanning the entire journey from inception to conclusion.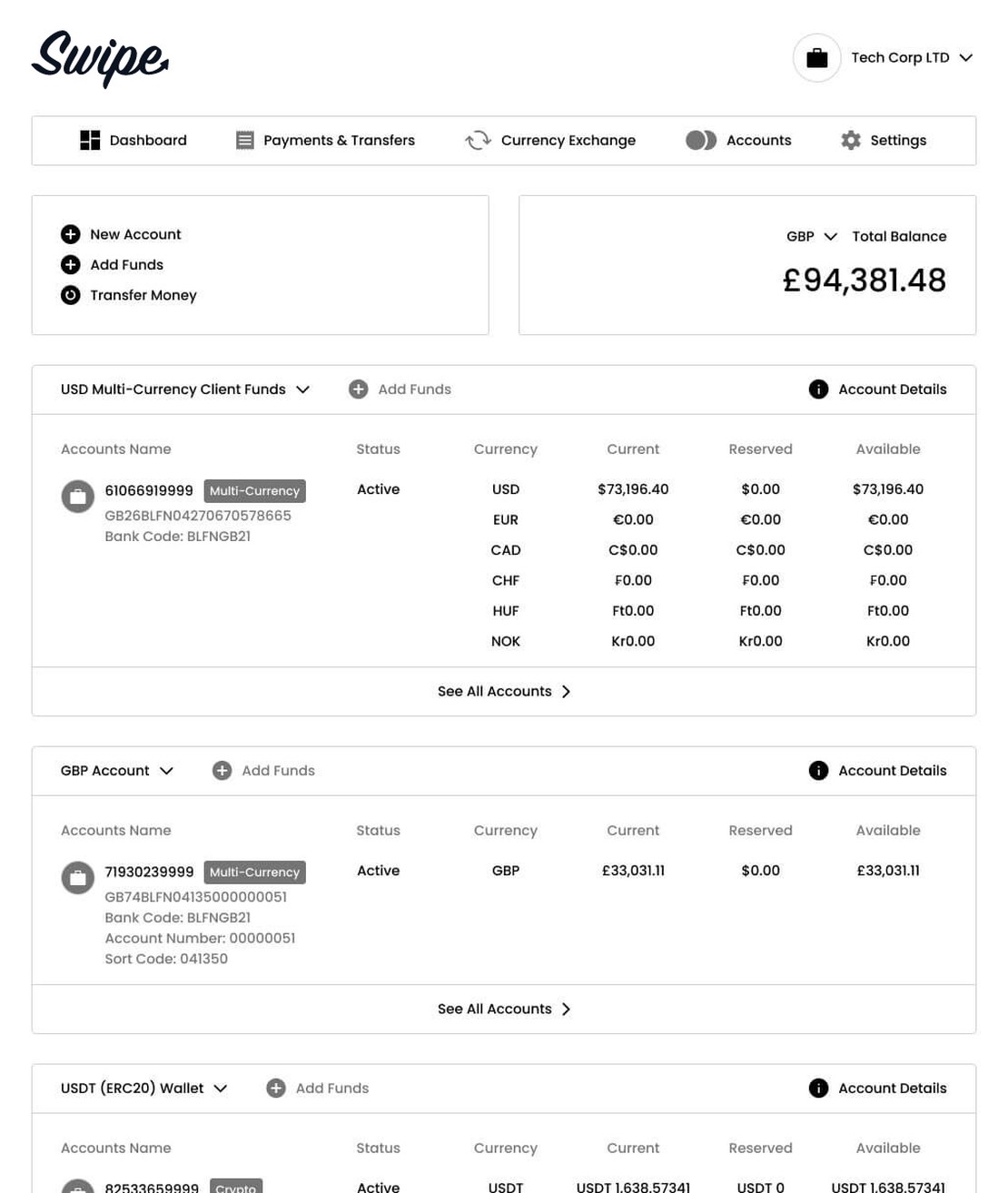 Business Services
Optimize your enterprise's financial operations through Swipe's Business Accounts.
Our expertise lies in cohesive financial payment solutions coupled with exceptionally effective foreign exchange services.
At Swipe, we firmly believe in making cross-border payments and FX services as straightforward as local transactions. Our solutions empower users to navigate these intricacies seamlessly, guaranteeing a frictionless experience for all financial transactions and service deliveries.
190+
Local Payment Options
Trusted by businesses
of all sizes

. Worldwide.
With you every step of the way
A dedicated account manager will be assigned to you, ensuring that assistance is just a phone call away at all times.
Highly competitive FX Fees
Choose Swipe to access transparent and competitive FX fees.
Local Depth, Global Scope
Achieve a local touch on a global scale with our multifaceted local payment networks. From over 200 countries, empower your transactions for worldwide efficiency.
Save time with bulk payments
Save time making bulk payments via CSV, so you can spend time doing what you do best.
Manage your finances on the go
Manage your payments offline and online with our virtual and physical card options.